Happy Wednesday, Fashionistas!
Recently, I'd heard that Denver Style Magazine was going to be hosting a Summer Mix + Mingle event in Fort Collins at a clothing boutique called Rustic Thread. The event was on a Saturday, so Ryan Landell and I packed up the car and took the 90-minute drive from Denver to check it out and do some networking!
It was great meeting the owners of DSM; Editor-in-Chief Heather Okimoto & COO/Co-Founder Kelsey Bigelow. They are two women who founded the magazine here in Denver just a few years ago, in 2014, and have been working diligently to elevate their platform and grow the magazine through their community events, print magazines, and partnerships with various boutiques and designers in the Colorado area. I truly enjoyed meeting these women, and I was inspired by their drive to fill a fashion void that they saw that was missing here in the city.
And...while I truly enjoyed meeting the owners of Denver Style Magazine- and attending their fashion event- there WAS one thing I was disappointed about, that I noticed as soon as I started shopping....
One thing that I've seen over and over again at each fashion event I've attended since moving to Denver:
None of the boutiques I visited had ANY offerings of clothing for my Plus Sized/Curvy readers... Not one...
In fact, the highest size I could find in each boutique I visited was a 'Large'.
Now, Colorado....you know good and well
there are tons of us Plus Sized Fashionistas living here...
And while I know that we are making significant strides in the fashion world to be more inclusive of sizes, it's disappointing to me-as a stylish Plus Woman and a new resident in Denver- to consistently attend these shopping events where no one thinks to offer plus options to their consumers who may be in attendance.
So, how do we fix this?
I'm new to this area. And, I'm new to the fashion world as a blogger too. But, if you know me, you know it's hard for me to stand idly by and just accept that my new city- this beautiful Denver that I've fallen in love with- is not going to provide fashionable offerings to me and my fellow plus consumers...
So, what can I do about it?
My plan is to reach out to Denver Style Magazine, and other fashion boutiques in the area, and to petition them to create more events that support more inclusive fashion & extended sizes. Does this mean that every one has to offer plus sizes in every boutique? Of course not. But, if you are going to offer fashion events for ALL, shouldn't our curvy sisters be included in the style conversation? (of course we should!)
My hope is that boutiques, designers, & fashion houses in the Denver area will realize that they are missing out on a HUGE market. By not offering options for curvy women, you are essentially losing out on millions of dollars in potential revenue.
(Yes, I said millions. We curvygirls like to shop too. ;)).
And, the biggest piece in all of this -that these straight-size fashion houses may not understand- is the FEELING that a plus woman gets every time she walks into your store, sees ALL of the pretty things you have to offer, and then feels the disappointment once she realizes that none of the clothing in your store has been curated with her in mind...
All of this being said, I am truly hoping that in the future we'll start to see more fashion offerings by and for EVERY woman -not just the fashionistas who fit in sizes from XS-Large- and that Denver's 'Style' community by and large will be hosting more size-inclusive events.
Fingers crossed, Fashionistas. I will keep you posted on any developments. ;)
(Scroll down for details about my look this week!)
Dear Gwynnie Bee, you sure do know how to dress a girl. ;)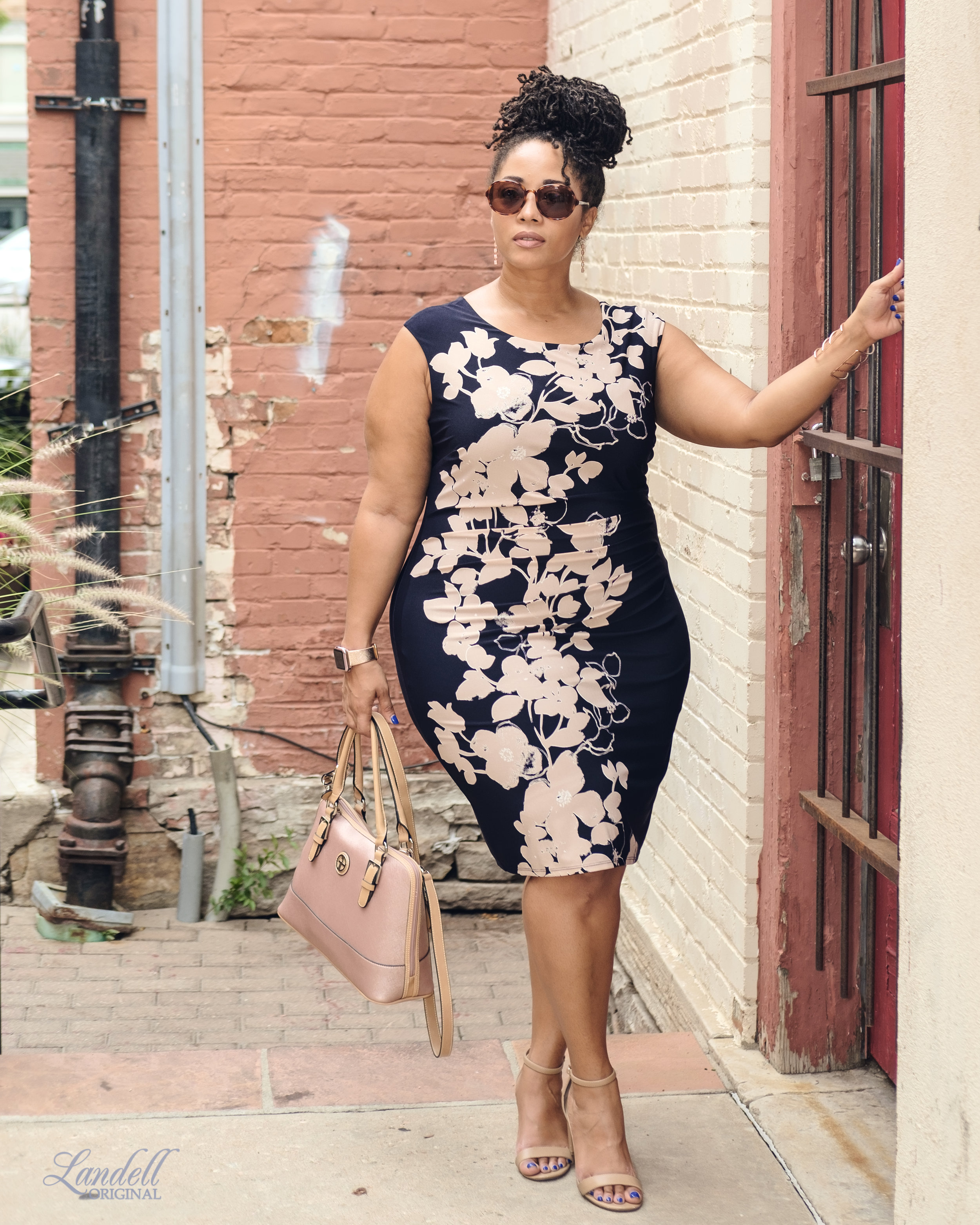 What did you think of my event recap, Fashionista? Did you like this article?
Do you live in Denver, are you PLUS-sized, and have you had a similar shopping experience?
Sound off in the comments below!