Happy Wednesday, Fashionistas!
There's something so beautiful about the Fall in Colorado. From the leaves changing, to the sweeping mountains, to the crisp cool mornings and the bright sunshine. Every day, I'm finding more and more ways to fall in love with this new state of mine, and this new Fall season is no exception!
We decided to do a comfy and casual Fall look for you this week, courtesy of our friends over at StitchFix.
'Stitch Fix is an online styling service that delivers a truly personalized shopping experience, just for you. Fill out your Style Profile and a personal stylist will hand pick pieces to fit your tastes, needs and budget—and mail them directly to your door. Each box contains five items of clothing, shoes and accessories for you to try on at home. Keep what you love, send the rest back in a prepaid USPS envelope. Shipping and returns are free—even for exchanges!'
And the best part? They have TONS of great Fall Fashions for us PLUS Fashionistas!
Scroll down for more details about this week's look!
All pics below (of Rajdulari only) are courtesy of Photographer Ryan Landell.
I really can't rave enough about this service. It's perfect for us Plus Fashionistas!
There's nothing I love more...
..than a super soft comfy sweater, my favorite jeans, and a layered jacket to put me right in the mood for Fall.
There are SO many ways you can spruce up your existing wardrobe with just a few fashionable pieces to keep you in style for the coming season!
I especially loved this soft green jacket and striped grey sweater
that came in my StitchFix box this month. Soooo cozy!
Each StitchFix box comes to your house monthly, in gorgeous packaging, with handy guides
that include tips on how you can easily style your new looks!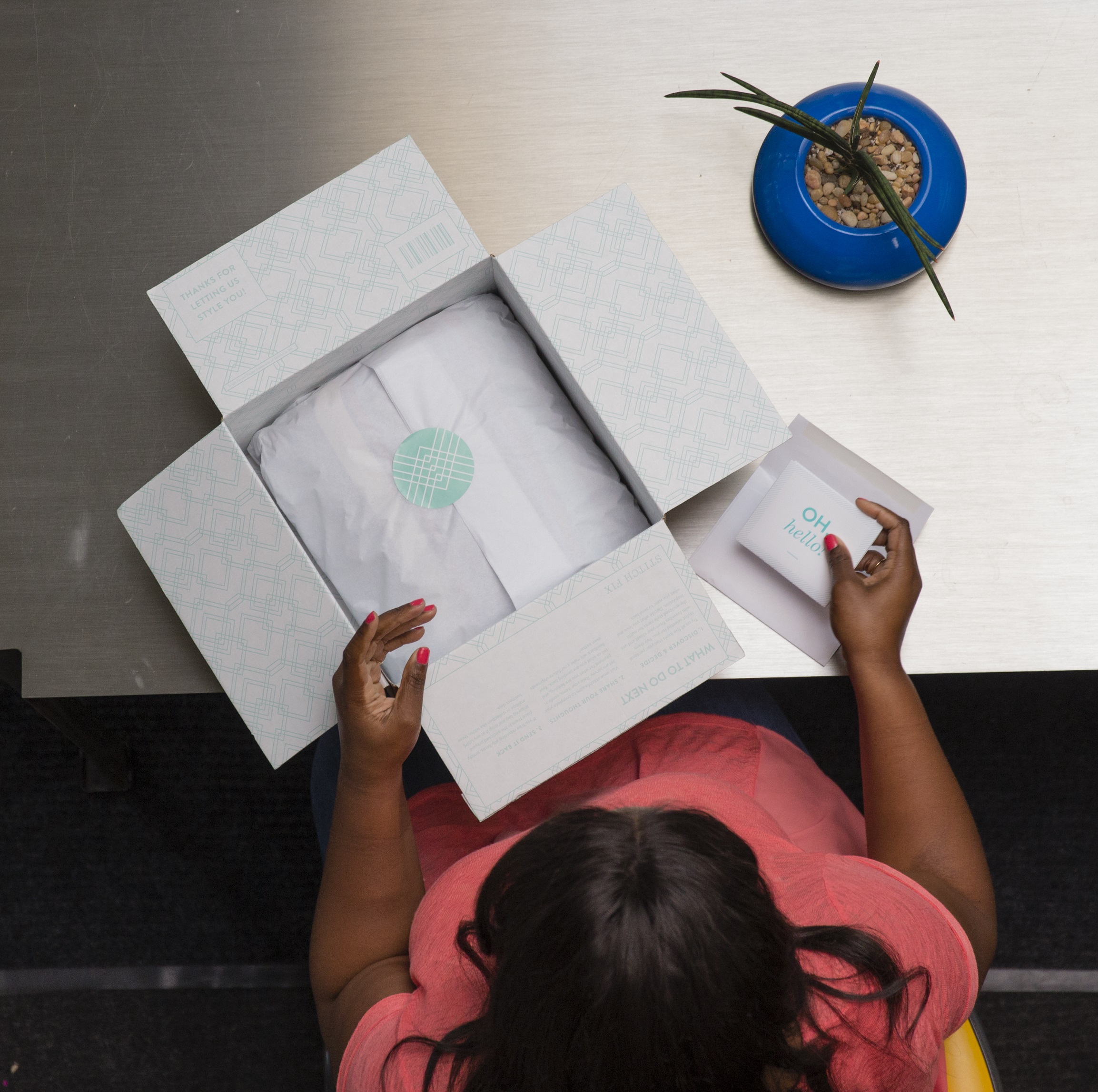 Click on this banner below to try out their monthly service!
Thanks for reading Fashionistas!
Have you ever tried out a monthly clothing subscription service? Would you?
Are you inspired to, after reading this article?
Sound off in the comments below!