Happy Wednesday Fashionistas
I can't even begin to tell you how much I'm in love with wearing easy breezy, comfy jumpsuits these days.
I've been wearing them a LOT lately, and this one is my favorite!
(Pics cc: Photographer Ryan Landell)
Some summer days, it's just way too hot to throw on some spanx and a dress, don't you agree?
In this breezy jumpsuit I feel comfortable, care free, and it's perfect for my curves!
What about you, Fashionista? What plus fashion fave are you rocking this summer?
Do you prefer sundresses? Or are you more of a shorts-and-tank-top girl? Sound off in the comments below!
What I love the most about this jumpsuit, is that it's super comfy, yet elegant looking.
You can dress it up with heels (and a fabulous headwrap ;)), or you can just wear it with sandals and let your hair down. Either way, you'll look chic and feel comfortable and trendy at the same time!
Scroll down for outfit details. ;)
All pics in this series courtesy of Photographer: Ryan Landell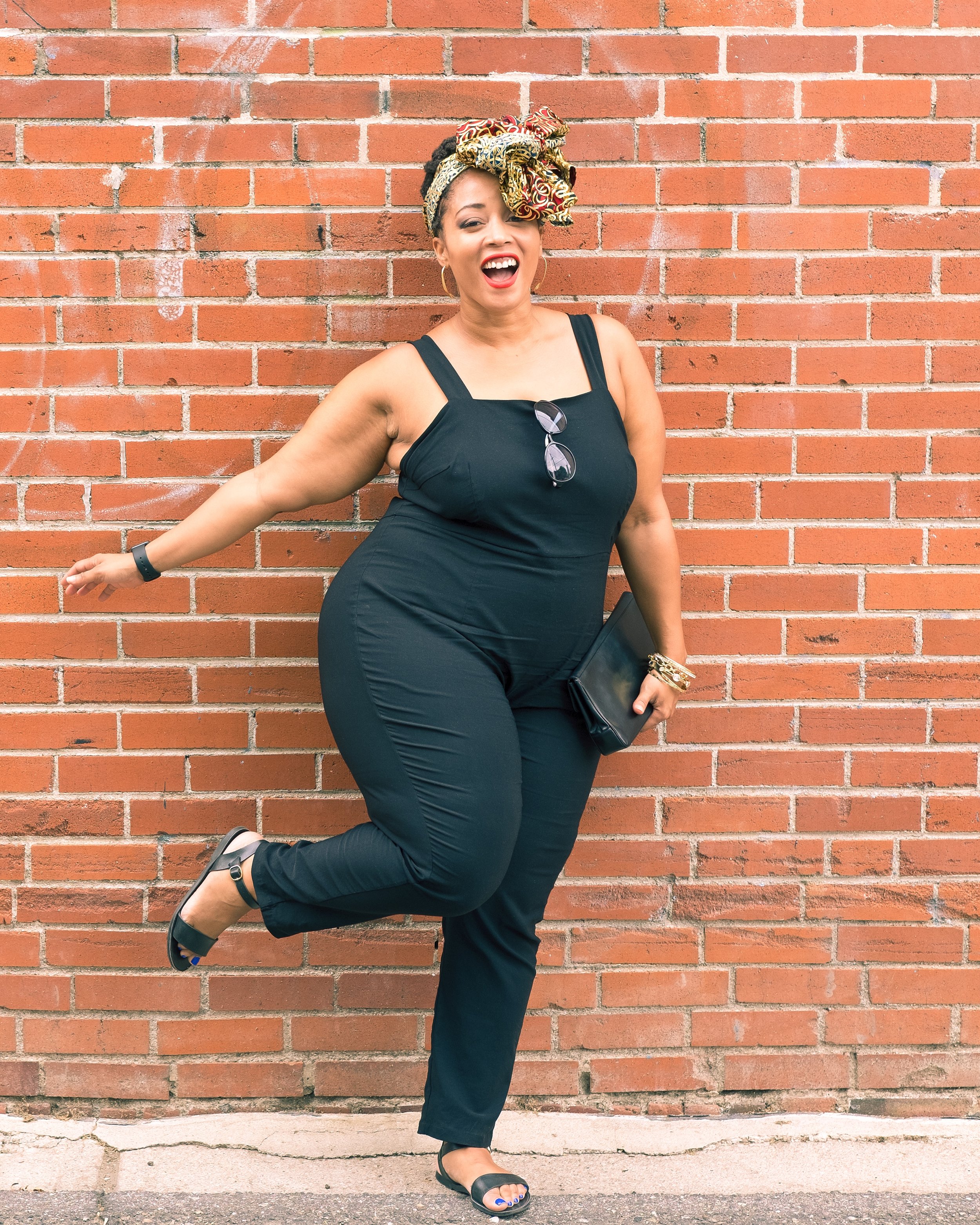 Thanks for reading my RajdulariStyle articles!